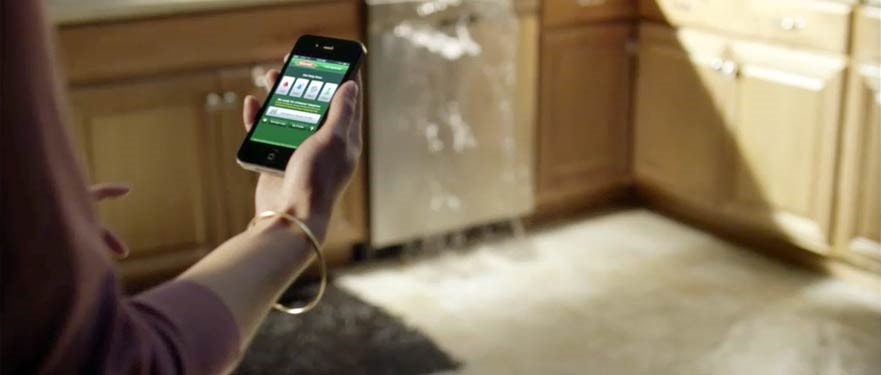 Water Damage Emergency Tips
What you can do until help arrives
Water Tips  |  Fire Tips   |  Biohazard Tips   |  Mold Tips
A Few Do's and Don'ts
Water might keep our bodies hydrated and healthy, but it sure can wreak havoc on a home or your business. During the chilly winter months, frozen pipes and unexpected winter weather damage can cause unexpected water damage. Our team at SERVPRO of Doylestown is here to help you with all your water damage restoration needs. While you wait for our team to arrive, there are a few simple steps you can take immediately:
Cautiously inspect the damage to ensure safety before taking any action. Make note of environmental hazards if applicable.
Remove furniture, wall hangings or any loose items in the affected area. Rugs, books and any personal items should be moved as soon as possible to avoid mold damage.
Disconnect all electronic devices and move them into a different location. Electricity might need to be completely shut off depending on the damage and the water source.
Dry excess water using available air conditioning, fans, dehumidifiers and mops. Opening doors and windows can also improve ventilation and circulation.
Use these tips to get you started on cleanup while you wait for the SERVPRO of Doylestown team to arrive.
Have A  Water Damage Emergency? Call (215) 348-7755
What To Do After Flooding
Remove excess water by mopping and blotting.
Wipe excess water from wood furniture after removal of lamps and tabletop items.
Remove and prop wet upholstery and cushions.
Place aluminum foil or wood blocks between furniture legs and wet carpeting.
Turn air conditioning on for maximum drying in summer.
Remove colored rugs from wet carpeting.
Remove art objects to a safe, dry place.
Gather loose items from floors.
What NOT To Do After Flooding
Don't leave wet fabrics in place. Hang furs and leather goods.
Don't leave books, magazines or other colored items on wet carpet or floors.
Don't use your household vacuum to remove water.
Don't use television or other household appliances.
Don't turn on ceiling fixtures if ceiling is wet, and keep out of rooms where ceilings are sagging.